Press-Republican Media Group
The Press-Republican Media Group brings today's news and information to a range of consumers that blankets the demographic spectrum. We know that consumers are more tech-savvy than ever and consume news and information in more ways than ever before. We've continued to evolve and remain relevant in one of the fastest changing industries in the world. The Press-Republican name remains one of the most trusted and recognizable brands in the North Country.
Press-Republican
is a six days- daily newspaper bringing the latest in news, sports, entertainment and information to households in Clinton, Essex and Franklin counties in Northern new York.
pressrepublican.com
is the North Country's premier online source for news and information, updated throughout the day, every day. Average traffic numbers for 2018 were more than 1.3 million average monthly page views from an average of 189,183 monthly visits.
pressrepublican.com is responsive designed to give you optimum mobile viewing in both smartphone and tablet formats.
Google Analytics is used to track user traffic on pressrepublican.com.
We have over 90 different advertising rate plans to help fit any budget.
Call us today to maximize your audience reach at 518-565-4151 or email us at advertising@pressrepublican.com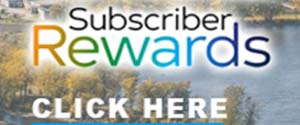 WILLSBORO [mdash] Jean-Jacques Duval left us on October 21st. He was born in 1930 in Mutzig, France, and following World War II he served in the French Army before immigrating to America and serving in the American Army. He then settled in New York City and became active in the art scene of …