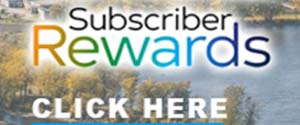 86, of Military Turnpike, Plattsburgh, passed away on April 19, 2021. He was born in Waddington, N.Y., on March 10, 1935. At Richard's request, services will be private. Arrangements entrusted to Brown Funeral Home.
Josephine (O'Kusky) Yelle, 89, of Witherbee, NY died April 19, 2021 at her home. A Mass of Christian Burial will be held April 23, 9:00 am, at St. Patrick's Church in Port Henry. Arrangements with Harland Funeral Home.
Russell A. LaPine, age 89, of Plattsburgh, died April 9, 2021, at the CVPH Medical Center due to natural causes. There will be no formal calling hours or funeral service. A graveside service will be held at a later date. Funeral arrangements are entrusted to Heald Funeral Home in Plattsburgh, N.Y.